Overview
Workshop will include two days of plenary sessions (Monday and Friday) and three days of parallel talks in seven working groups (Tuesday to Thursday).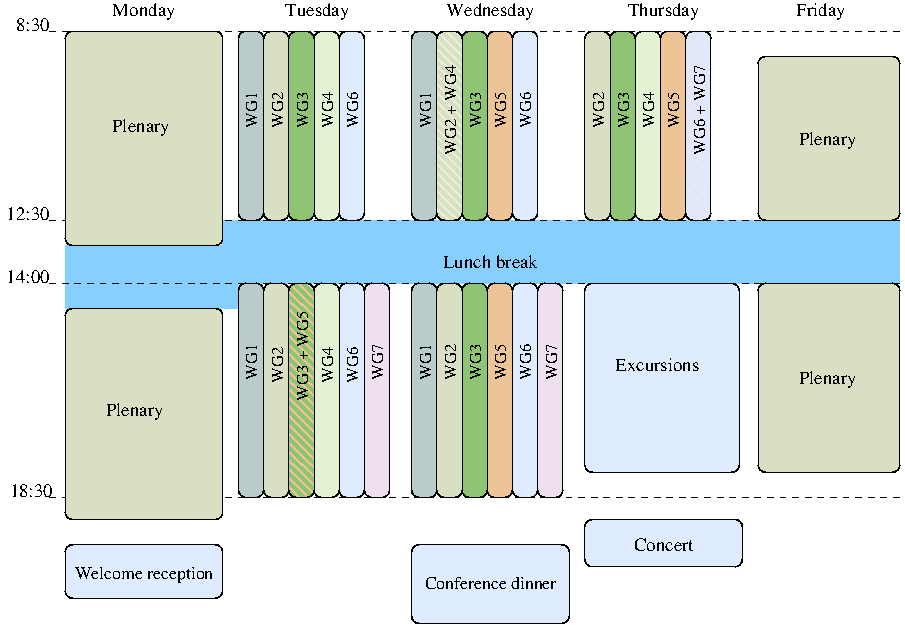 Click here to download PDF version
Detailed Agenda
Detailed timetable is available in Indico. Accepted contributions will be scheduled soon.
Public lectures
A popular session for schools, students and the wider community will be held on Sunday, April 27, afternoon, in the building of the Old Library, Central Campus of the University of Warsaw. For more details see open session page.
Social Programme
Monday: welcome reception
Wednesday: conference dinner at the Palace of Culture and Science
Thursday: excursions and concert